"I have always had this passion inside me for expressing myself by being different characters and myself at the same time."
The pandemic has once again proved that we cannot exist without art in our lives, yet artistic freedom is endangered by governments' attempt to control, and their lack of support towards, the creative industry says Bulgarian actress, Irmena Chichikova. We talked at the end of September as her country was deep in protest against the present government over several issues, and most importantly for an actor, over the fate of the cultural sphere.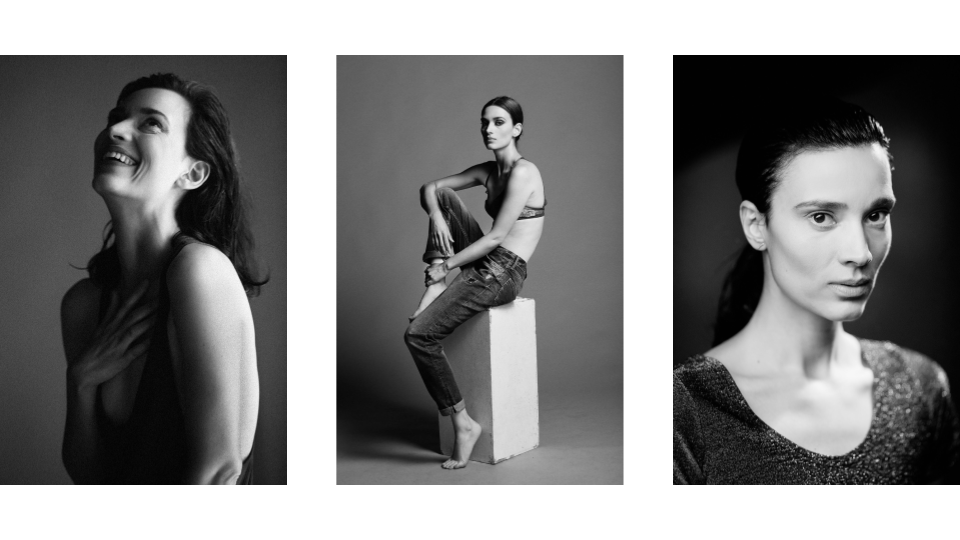 As I read more and more about Irmena it became clear that she is the "Lazy Woman" that can teach all of us a thing or two about how to challenge traditional notions of productivity and how to embrace occupations and activities that require hard work, persistence and skills, yet the professionals that do them are still too often called lazy. Encouraged by her family she dived into all forms of art at a very young age and to this day she believes that all men and women in the creative industry should be given the same appreciation – both financially and emotionally – as any other professional. As she appeared on my screen through Zoom, surrounded by books and paintings, I started to realise the scale of how much she actually cares. She smiled and said hello and I had the feeling that I was looking at a piece of art in her too: a dainty Klimt-lady in a perfectly rustic, dreamy set of a Renoir movie. We started to talk about her career in film and theatre, and about the numerous other projects she is involved with. Her passion for everything creative slowly carried me off until I forgot that I had to ask her about specific things and I found myself sitting in the ruins of my pre-planned questions, simply enjoying to talk with what Anne of Green Gables would call a "Kindred Spirit".
First of all, how are you doing? Where have you been spending the time of quarantine?
I'm in Bulgaria, in my room as you can see. I think I spent almost the whole year in Sofia, which has not happened to me in the last ten years. I have been on the road a lot, and now it has been really bizarre to spend so much time in one place. It has been quite interesting because on the one hand, I am really devastated; there were so many projects that I lost, and so many travels and plans that I had to cancel. On the other hand, I spent time with myself and it was really good. I read, I wrote, I worked on different projects, I really just stayed with myself.
Do you get inspired by all these different forms of art?
Yes, I love all forms of art and I have indulged myself in all of them lately. For example, I created an Instagram profile which is basically just me reading poetry – in Bulgarian [she smiles apologetically].
Are you planning to read poetry in English in the future, on this site?
Actually, I am thinking about it. In the beginning it had to be in Bulgarian, that was the project but I definitely want to continue it – even though I do not have that many followers – and I plan to start reading in English as well because I love reading English poetry too!
Could you talk a bit about how you became interested in becoming an actress? And how did you end up in the film industry, because if I'm correct you started out as a theatre actress, right?
Yes, I started as a theatre actor and I actually, due to the lockdown, managed to rehearse a play that just premiered three days ago. It's a play based on the novel of one of France's most interesting writers at the moment, Michel Houellebecq. It is called Serotonin.
And to answer your question about my upbringing -one thing is for sure, I have always been surrounded by all forms of art. My mum was a university professor and my grandma was a teacher of Bulgarian literature, so from the very beginning I was surrounded, first of all, by books. Then, my dad used to own an art gallery in the Old Town of my home town, Plovdiv, and I often worked there in the summer. Along with these music was introduced to my life too, so probably that is why I am so in love with art to this day.
I can say that I have always wanted to be an actor. When I was young I did not really understand what this feeling was, but I always felt that my heart belonged to the stage and to the camera in a way. I have very close friends who are photographers and they started taking pictures of me very early, when I was around 15. This helped me to get familiar with the work and the feeling of standing in front of a camera.
Actually my mum and my dad did some student theatre themselves. My dad was especially passionate about it, he wanted to study at the Academy [Krastyo Sarafov National Academy for Theatre and Film Art] as well but he did not get accepted and I think that, in a way, I have fulfilled his dream. I got accepted, I started doing it for real. In Bulgaria when you study at the Academy most of the classes are dedicated to the theatre so it is inevitable that you start on the stage. Although I have always loved theatre, working in cinema gives you a different feeling of yourself as a professional. The work ethic is different, the feeling is different… Theatre was a very good start for me but then slowly I went towards the cinema and suddenly I found myself travelling with films and getting involved in all of it. And I love it!
What would your advice be for actresses starting out in this industry, who may face the challenges of financial and emotional difficulties that often come with the job?
I would say that if you really want to do it, you just don't give up, you shouldn't give up. There will always be obstacles, there will always be pressure, there will always be difficulties in terms of money and security. I know it is hard in the beginning because you don't know anything about the industry, you don't even know what to expect. I never knew what to expect from projects when I started.
The only thing I knew was that I had this energy inside me and this love for expressing myself and being different people while still being myself within the characters.
Of course I have experienced many different feelings on the way. I have been unsure of myself, I have felt uncontent, there were occasions when I could not express myself in the way I wanted to or when I was not paid what I thought I deserved. And yet, it's been more than ten years that I've been doing this professionally, and I just know that I am doing the right thing. It makes me really happy and that's what matters!
You mentioned that acting is like being someone else but also being you at the same time. How shall we imagine your process of working then? For example with

Viktoria

(2014), you must have had personal experiences even though you were quite young when the political transformation of Bulgaria happened in 1990…
It really depends on the specific project. In the case of Viktoria, the process started with having conversations with the director [Maya Vitkova]. Then for me the political part of the movie was not as important as the relationship between mother and daughter. [The movie tells the story of Boryana, a young Bulgarian woman whose daughter, Viktoria, is born with no umbilical cord, which puts her at the center of attention as "the nation's child" in Bulgaria, preventing Boryana from fleeing the communist country.] That was what I focused on. However I had my research, I had my talks with my dad about the past, and it was helpful because he remembered things that I didn't. At the end it was the mixture of all those things.
Very often it is about going back to your emotional memory.
I think this is very important for an actor, to have this memory of feelings from different situations. Not only the memory of the emotion but also of physicality – how your body reacts in different situations, how you hold your limbs, things like that. It really helps! But yeah, the process is really different every time.
I guess it depends on the director as well, what his/her approach is to the work…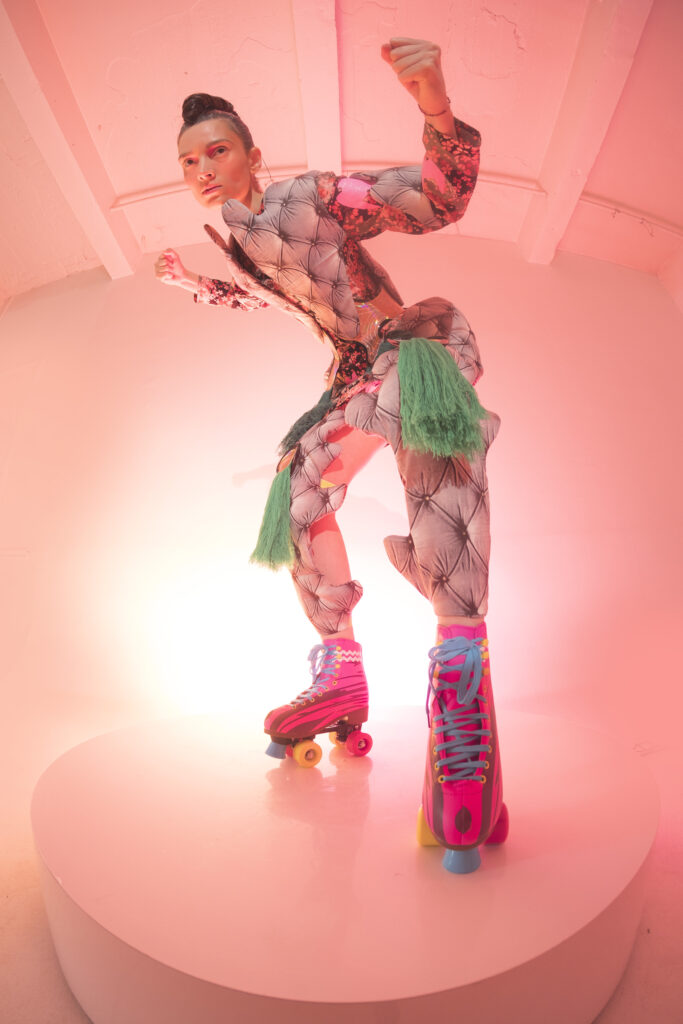 Yeah, sometimes they just don't want you to think too much. They just want you to be present. I really believe in what I told you earlier, that I consist of all the characters I play, I just have them inside me. Real life does not give you the opportunity to show them all.
That's why being in front of the camera or on the stage is so amazing, because you have this unique chance to live and create the lives of all those characters that hide inside you.
I wanted to talk about your most recent feature,

The Bra

(the film tells an unusual but heartwarming and humorous Cinderella story. A railwayman goes on a quest to find love and the owner of the blue bra that got caught up on his train as it rushed through the poor mountain village of Baku). It was a very international cast. How was it working in such an environment?
It was amazing! It was actually exactly what I have always dreamt of. I have always had this notion that I could go beyond, not only my inside boundaries, but beyond the country's boundaries as well. Nowadays it's more and more possible, it's not something to be afraid of.
I actually feel blessed when I get involved in projects like this, because I feel like I become "the citizen of the world" in the best possible way.
The scenery is wonderful in the

movie

, which makes this perfect contrast with the extreme poverty of the village…
Yeah, the landscape in the movie is absolutely breathtaking, and the little neighbourhood has a very interesting story. It sadly does not exist anymore, they demolished it just a few days after we finished. The trains were really passing through the neighbourhood, so what you see in the film happened for real. The story is fictional of course but the environment was as real as it gets. Veit Helmer [the director] came across this story and he wanted to create something about the village to preserve it, and you know in a way he preserved it on film forever. It was definitely a very very interesting place to be at in this moment, both politically and socially… just to see all those people packing all their stuff and going somewhere else… surreal and sad!
There is no dialogue in the film. What was this challenge like, working without words?
You know, in a way, I prefer not talking [she laughs]. I mean it depends on the dialogue, sometimes you have thrilling dialogue, but sometimes you have to say so many unnecessary words. This is often the case in Bulgarian cinema; I think we still have this problem of saying too much. Maybe it is because we are afraid that we won't be understood otherwise. However there are scenes that become stronger when you don't speak, when you just look at each other for example. I think it was a great move from Helmer.
Not talking gives you freedom. You are entirely in possession of your body, you rely on body language, on the play you do with your eyes, and while that is difficult sometimes, it is also very rewarding.
Have you ever had experience specifically connected to the gender division in the film industry? Either positive or negative.
I consider myself to be very lucky that so far I have played strong female characters that had their own voices. It has been very important for me both as an actor and as a woman. The problem that I have experienced – and I am talking from the Bulgarian point of view – is actually a general problem for actors, regardless of gender, namely that we are still not getting paid enough. You have to work a lot, you have to have a lot of discussions, a lot of negotiations in order to get half of what you would deserve. In Bulgaria we still don't have the agency-system. This means that we have to negotiate for ourselves, which is difficult, especially when the producer and the director are the same person and the financial and the creative parts of things are completely mashed together. I have had so many occasions when one day we were shooting and the next day we were talking about money. It never felt right. I really wanted to separate the two and I am proud in a way that I was able to hire an agent, who deals with the financial side of things.
Why do you think it is that art is not valued enough?
Well, I don't know. The COVID-19 situation has proved once again that even though people need art, in every form, for emotional and physical well-being, our governments do not give enough attention or money to the arts, or if they do it's always with conditions. The general feeling is that art is the last thing to be concerned about when something like this happens.
Of course everyone has been challenged immensely and many have been struggling with working for their bread… but I believe that working for your soul is just as important in order not to lose yourself, and if we leave culture aside it could kill us in a way.
We have been protesting on the streets for two months now in Bulgaria against the government and while I know real change takes a lot of time, like so much time, I am an optimist that eventually it will come.
How do you feel about adapting family life to the often hectic artistic lifestyle? Is it more difficult for a woman to find balance and escape judgement?
I think it depends on the person. For the moment, I don't have a family and I definitely have given myself to my work mostly. You can see that there is an immense pressure on women to create a family and have children and fit into this standard frame of life. For me, it's really important to have my internal freedom, that I can live my life the way I want to, and since I find joy in my work I want to do it for as long as possible. I truly believe that artistic freedom is very important and women should be given it as well. They should be given the opportunity to be themselves and to exist out of the expected frame of life.
Especially because being an actor is very hard work. It's psychological, it's physical, you give so much energy. Don't get me wrong, it's amazing and you're travelling all over the world, but it's not always just fun and red carpets and glamorous photo shoots.
Yet, would you say you enjoy this part?
Oh yeah, I enjoy it, I really enjoy it! And I have always thought that it is part of the job. And I think if you are doing it well it does you well. I know people that find it boring or they don't want to put on fancy clothes… maybe it's due to my relationship with fashion that I enjoy red carpet events. If I go to festivals around the world I always bring Bulgarian designers' clothing with me, because it is an opportunity to show their work. I don't live for that though, it's not the thing that I think of only, like "when is the red carpet coming?!…" [she laughs] …but I have always thought that in a way you have to give this to the audience as well.
You collaborate with Bulgarian designer,

Neli Miteva

, is that right?
Yeah, we have been friends and collaborators for more than ten years now and I finally started to be involved in the creative process as well. I am not only the face of the projects but also a creative member. We have a project, which is still ongoing, it's called +7 hours, it is based on Bulgarian and Japanese costume traditions. We had an installation, we had a photo exhibition, now we are doing it in the digital form and hopefully we are going to show it in Japan next year. We actually just got the news that the short film is nominated for Best Costume Design at the Canadian International Fashion Film Festival.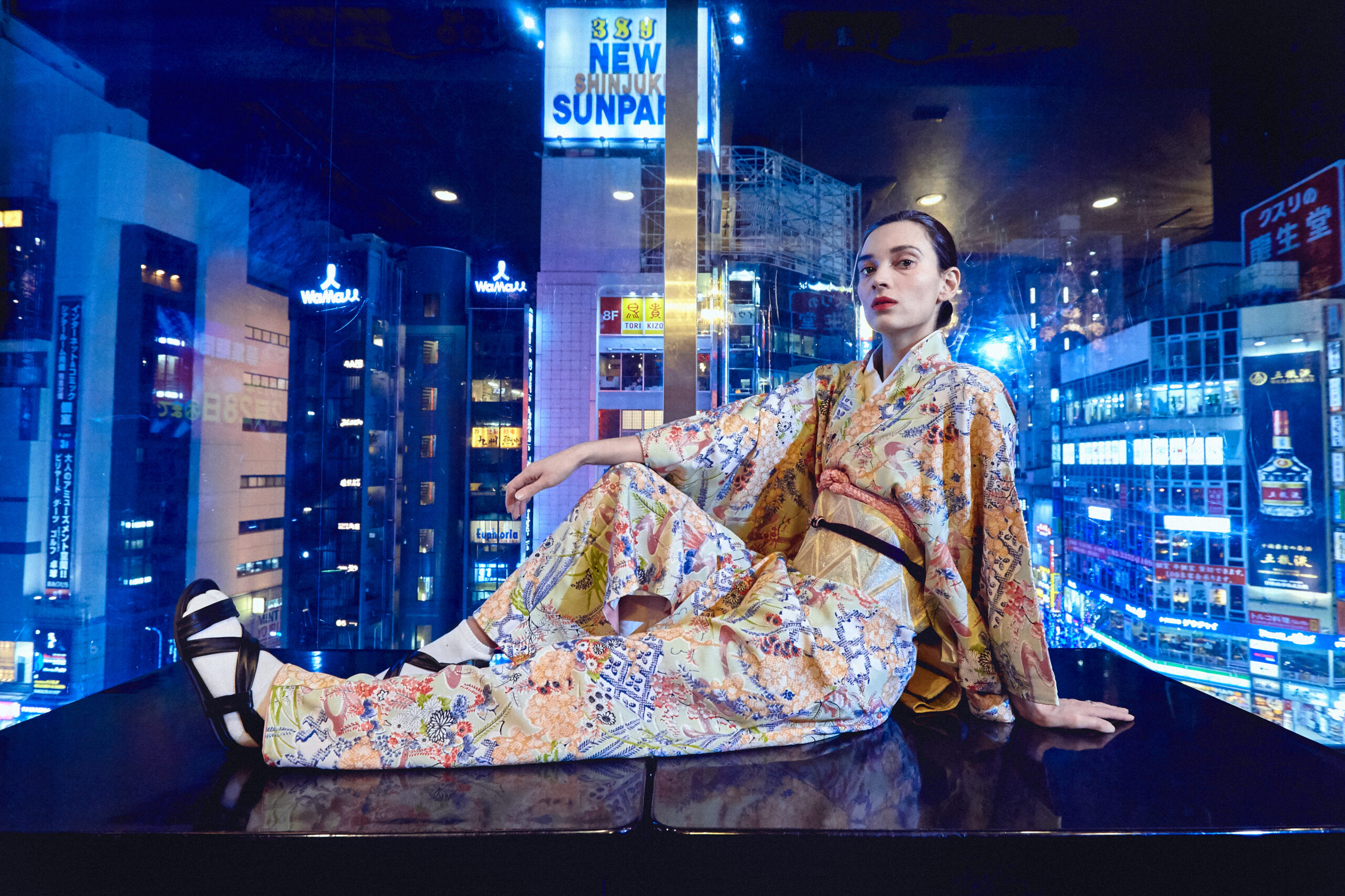 Any secured plans for the future? Or is that impossible now?
I have two projects, one is Bulgarian, that were supposed to happen this year but they are postponed to 2021. I started working on something that is currently shooting in Bulgaria and it is the feature film of this amazing Bulgarian animateur and artist who lives in Canada, his name is Theodore Ushev. He was nominated for the Oscars two years ago for best animation. We have done a short film with him a couple of years ago and now we are working on his first feature. So yeah there are a couple of things to work on, and I am happy to be back in my creative flow of life.
Photos are the exclusive property of the interviewee.
Interview by Gréti Csernik.