Vision and Mission
Lazy Women is an open platform created by young women to amplify the voices of those identifying with womanhood all over the world.
Our mission is to challenge the negative connotation of laziness and reclaim it by making "public" the many endeavours women around the world pursue, often in the "private sphere", which are considered less valuable than monetized or public work. We aim to build a community that embraces the diversity of womanhood, and shares insight about lived experiences, political and social issues, successes and life stories, drawing more attention to experiences and issues faced by women.
History
Lazy Women was born in the context of Covid-19, where many of us were forced to stay at home, and the way we made use of the 'domestic' sphere was reevaluated. For many, this time, where the lines between domesticity, leisure and work were blurred, offered a chance to, if not embrace, then reflect on what it means to be lazy. This disruption to the public-private dichotomy influenced us to create Lazy Women.
Our name is inspired by the experience of being called lazy – while we have all been called lazy at some point in our lives, the quality of laziness is often associated with womanhood. She is traditionally seen as the homemaker, occupied with reproductive, invisible tasks and making room for men to pursue public activities perceived as productive. Although the public-private, productive-reproductive dichotomies have been challenged by feminism, their legacy remains.
Team
Lazy Women is a growing team of writers and creatives, from a wide range of nationalities, disciplinary backgrounds and lived experiences.
The Executive Team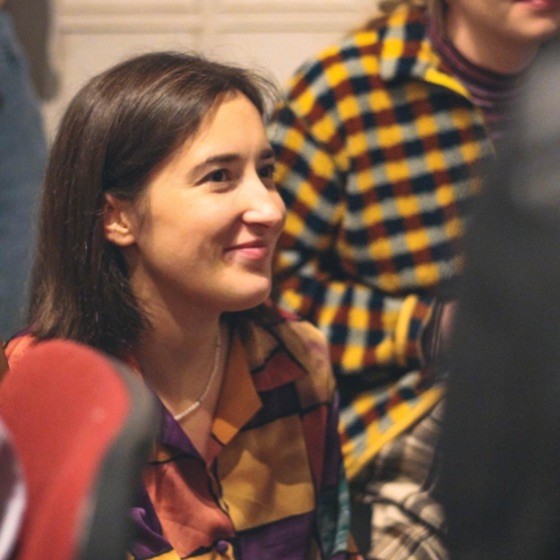 Illustrators
Find out more about our illustrators, their work and details here.
Work with us
We are always keen to work with passionate individuals and like-minded organisations. Take a look around, and please do get in touch with us if you want to collaborate with us or become part of our growing team of Lazy Women!
Our Partners
Kafkadesk – Ultra-local news from Central Europe.
Lossi 36 – Lossi 36 brings you news, analysis, and photography from Central and Eastern Europe, Russia, the Caucasus, and Central Asia.
Kosovo2.0 – Kosovo2.0 is a new type of journalistic platform for Kosovo, the region and beyond — a platform that rejects the tabloidization of important issues.
If you are interested in collaborating with us, please send us an email. For podcast-related requests, please contact Lucie. For newsletter and community-related matters, reach out to Dorina.
Content Submissions
Please submit your content to [email protected] with "Blog Contribution" as your subject line, a short description of the work you are submitting, and the work attached as a google file. Feel free to pitch ideas for work that is not yet complete or ready for submission. While we are unable to publish every submission we receive, we aim to respond to submissions with a decision about publication within a week's time.
Become a Member
To become a regular contributor and to get access to the perks of being part of the Lazy Women community, get in touch via email sending your CV and description.
Newsletter
Subscribe to our monthly dose of laziness by clicking here!
Support the Lazy Women Association
Lazy Women is an entirely non-profit association. To ensure our independence and support the work of our engaged community, please consider donating to our organisation.