Pop is at its best right now, and women are dominating it differently than before. Maybe it's because I've become a feminist, maybe it's because I consume media with new perspectives, but I see these all the women that are at the top of the charts right now as powerful individuals who refuse to be seen as sexualized and objectified representations of our capitalistic consumption.
Listening to pop music in 2020 has also been reassuring. It became easier to connect with the world at a time when it's been difficult to do so.
An article on Therapet states:
"Research has shown that when you listen to pop music, then there will be a chemical that will be produced by the brain and that is called dopamine. […] So when you feel that you are sad just turn on the radio and put on some pop music because you will be surprised by how fast your mood will change."
It usually takes me a while to find meaning in and connections with music, but pop was often easy to connect with, because of the positive atmosphere it creates. So this year it was instinctive to mostly listen to the genre.
For some music fans, music must be poetic, political and/or have outstanding instrumentals. Some fans refuse to be assimilated to some genres or artists that are not technically making music that's professional and intellectual enough. Even in The Cambridge Companion to Pop and Rock, Pop is described as a genre for teenagers rather than adults, because it's supposedly easy to listen to, a characteristic that should not be seen negatively.
In difficult times, people might want to listen to music that uplifts them and music snobbery shouldn't come into account.
This year, I revisited many songs from the past to hope for a better future. After listening to my 80s playlist that included ABBA, Queen and Cyndi Lauper on repeat for a few weeks, I turned to the faces of pop this year, women, who allowed me to discover new sounds and whose message empowered me greatly. The three albums I listened to on repeat are all connected, by referring to similar themes and all illustrating escapism, inner growth and empowerment, themes that people explored a lot this year.
Chromatica by Lady Gaga
This album was not my favourite this year, but Lady Gaga proved once again that she always succeeds in creating the best visuals. Distinct from Joanne's ballads, Chromatica evokes the artist's older days. Produced with creative director Nicola Formichetti, an influential member of the Haus of Gaga since 2009, they succeeded to create another unique, camp, alternate reality together, which satisfied both new and old Lady Gaga fans.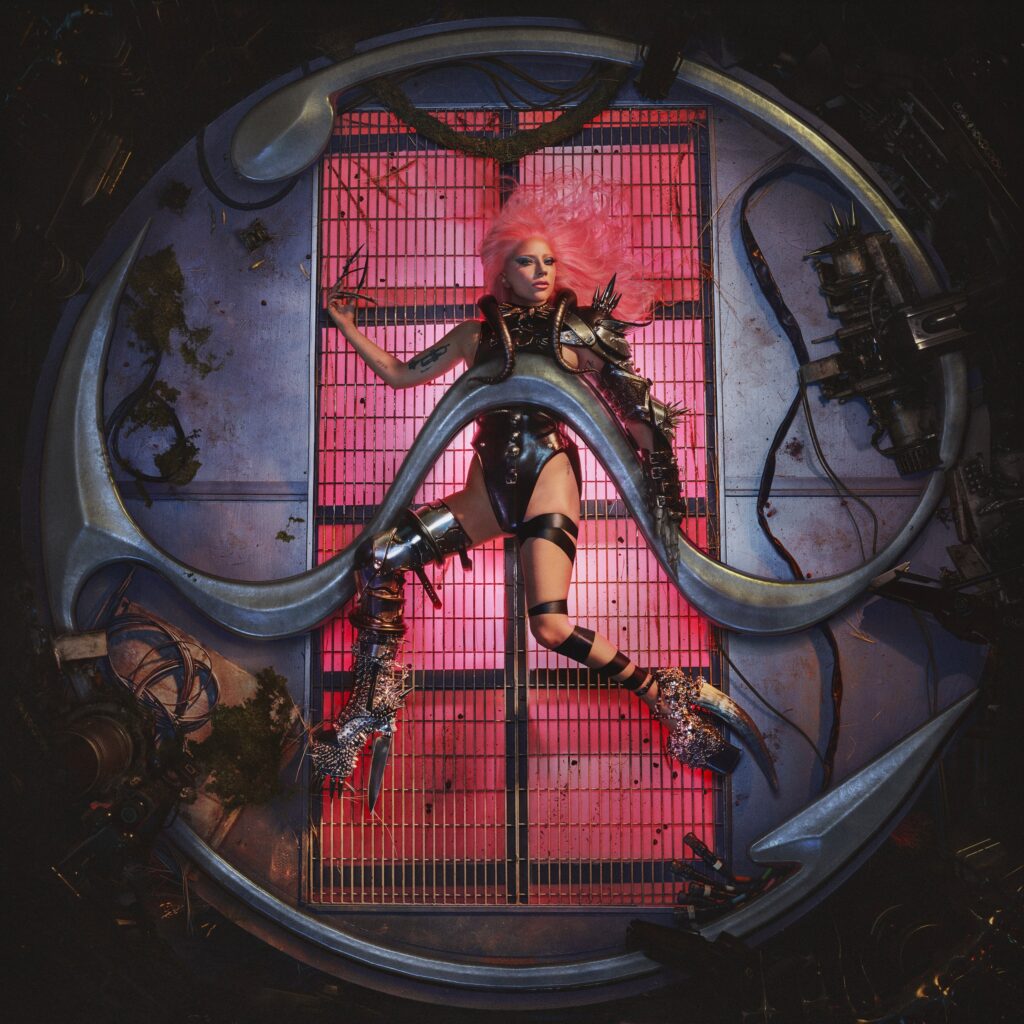 Lady Gaga: Chromatica (source: Vogue)
From the color palettes, outfits and music videos, Chromatica is over the top in a Gagaesque way. Discovering this new galaxy and its sounds felt invigorating. Listening to this album was an escape, as I could engage with a fantastical world narrated by one of my favorite artists from the comfort of my own home.
The songs carry the edgy sounds of Artpop, while also holding on to the theatricality that's been defining Gaga since The Fame Monster. I specifically feel transported far from Planet Earth when the song Chromatica II transitions into 911.
Gaga has often been vocal about how she uses music to heal from her traumas. Again, she reaffirms her power with Chromatica. One of my favourite songs is Free Woman. Gaga states proudly :
"I'm still something if I don't got a man. I'm a free woman […] This is my dance floor I fought for",
which illustrates how she has been fighting for years to establish herself as a powerful artist and woman within the pop industry.
Free Woman by Lady Gaga
At a time when it feels difficult to endure our unpleasant realities, Planet Chromatica will provide the necessary escape and let you travel far from the real world.
Songs not to miss out on: Stupid Love, 911, Free Woman
Future Nostalgia by Dua Lipa
As its name reveals, this album is the perfect combination between disco sounds from the 80s and 90s and newer pop sounds. This album is on a lot of people's Best of 2020 lists because of how refreshing it was, making us nostalgic for times when we could still party at clubs. As Brittany Spanos mentions in her Rolling Stone's review, it is "the perfect balm for a stressful time".
I can't tell if I would have enjoyed it as much if it was released in normal times, but Future Nostalgia is the "feel good" album that I was looking for when trying to rekindle with pop.
Associating themes of love and survival, Lipa is in control: her voluptuous and lively tonalities are in perfect harmony with her lyrics. In these songs, she confronts hypersexualised images often attributed to women pop singers to reclaim her own sexuality.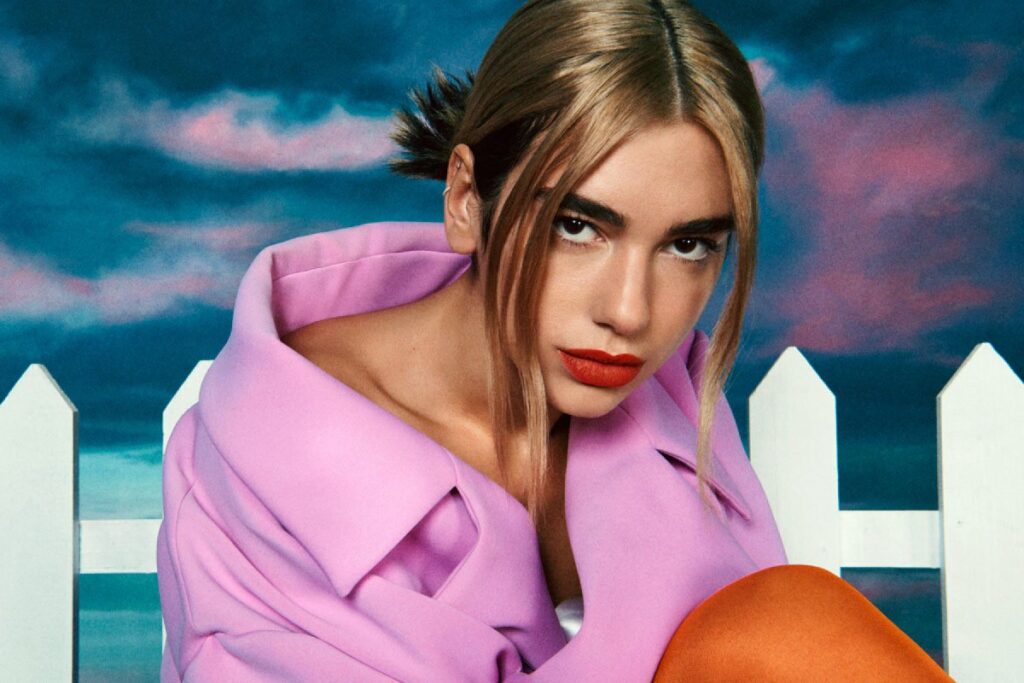 Dua Lipa (source: RollingStone)
With catchy lyrics like: "I can't teach a man how to wear his pants", or in Good in Bed and Pretty Please, she hints at her sexual liberation throughout the album. There's definitely something about this album that makes me feel more confident, because of how sexy it is.
Also, I had the chance to watch her Studio 2054 livestream a few weeks ago and her disco references jumped out as she was dancing from a neon-lit room to another. She successfully recreated a club atmosphere, and we could escape from the real world during the setlist and feel immersed in her universe.
Songs not to miss out: Physical, Levitating, Love Again
Plastic Hearts by Miley Cyrus
Last but not least, Plastic Hearts by Miley Cyrus came out last month and has immediately become my favourite album of the year.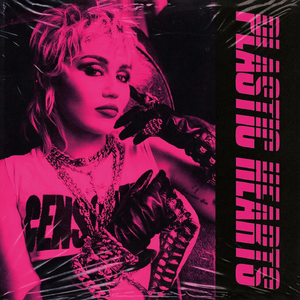 Miley Cyrus: Plastic Hearts (source: Wikipedia)
Miley imposes herself as a leading rock icon with this album. As someone who usually enjoys alternative music more than pop, it was the album –combining the two genres harmoniously – I needed to end this year with.
Plastic Hearts has as many heartfelt ballads as pop-rock masterpieces. Miley explores themes of unrequited love and freedom in romantic relationships thanks to all these genres that have defined her career, from pop to rock'n'roll to country. Lyrically, it is a beautiful album that almost feels therapeutic, especially when she narrates how she is still healing from her recent divorce:
"If you're looking for faithful, that'll never be me / If you're looking for someone to be all that you need / That'll never be me" (Never Be Me)
She is still the Miley we know, but with a twist. Imposing herself as a multidimensional artist, she demonstrates that she can express her emotions with an entire range of sonorities and is, again, an empowered woman that defies usual clichés about pop stars.
For instance, Golden G String's lyrics show how much she suffered from being shamed for how she dressed when she changed the image of the innocent child star she carried until 2013.
"There are layers to this body / Primal sex and primal shame / They told me I should cover it / So I went the other way" (Golden G String)
Golden G String by Miley Cyrus
Not only does each song show how she can excel in different musical repertories, but her covers are also superb and remind us of 70s/80s punk tonalities.
This album – and its imagery – is powerful, poignant and passionate. Cyrus stands at the climax of her career!
Songs not to miss out : Plastic Hearts, Gimme What I Want, Night Crawling
PS: I didn't mention Doja Cat, Lizzo, Rina Sawayama, Taylor Swift, Billie Eilish, Cardi B or Megan The Stallion amongst many, but they are also artists that defied many codes and made a change this year.
Further readings:
Kitty Empire: 'Dua Lipa Studio 2054 Livestream Review : A Celebration of Up-Close Disco Joy' (The Guardian, 2020)
Brittany Spanos: 'Dua Lipa Crafts a Studio 54-Worthy Disco Revival on Future Nostalgia' (Rolling Stones, 2020)
Hannah Ewens, Emma Garland, Stephanie Philipps, Lauren O'Neill: 'Future Nostalgia': How Dua Lipa Soundtracked the UK's First Lockdown' (Vice, 2020)
Amanda Petrusich: 'The Best of Music of 2020' (The New Yorker, 2020)
'Benefits of Pop Music', Adell Stewart (Therapet, 2017)
Shaad D'Souza : 'Miley Cyrus: Plastic Hearts Review' (Pitchfork, 2020)
Written by Gaby Ravet. Check out her latest pieces here!