Thread Ahead was founded to tackle two issues: sustainability in the fashion industry and the poor access to quality clothing faced by refugees and asylum seekers. The new initiative based in the UK sources brand new surplus clothes that would otherwise go to waste and redirect them to those in need.
With their first event coming up on the 24th October in London, we chatted to the founders, Millie and Saskia, about the inspiration behind Thread Ahead, their long term goals and recent challenges.
How has Thread Ahead come to life? What was your motivation behind starting Thread Ahead?
The idea came to us on a Friday afternoon at work so we decided to go for a drink and try and hash out some details to see whether it could work. It's a really simple idea and yet had so many benefits for everyone involved. It's a real win/win both for the brands and for the service users.
Who are you and what background do you come from? Do you have experience with the fashion industry?
We have no direct experience of the fashion industry ourselves, but we have lots of friends and family who work in the industry so we have been drawing on their knowledge to help guide us. We actually met working at a cycle training organisation so nothing even close!
Saskia works at a refugee centre, so has loads of great insight into how we can provide the best service for our clients. We are both motivated by working towards positive change, including resisting the Hostile Environment, so it felt natural for us to become a team!
We understand that Thread Ahead is a recent initiative. How has the pandemic affected you?
The pandemic has really been all we know so far! We are running the events in line with the government guidance and we are being especially careful due to the fact that the people attending our events may not be able to access the NHS as readily as others, so we are doing everything we can to make sure the space is safe.
We have also been aware that we are approaching brands and asking them to work with a charity at a time when many small businesses are struggling. Luckily we have some wonderful partnerships who are really keen to support us in any way they can.
One of the things we really like about your initiative is that you work directly with companies instead of relying on individual donations. Can individuals support your work, and if so, how?
Thank you! The best way to support us right now is to spread the word! You can follow us on social media and tell everyone what we are doing (especially if they are a small business or brand who may want to partner with us!). You can also speak to local business owners and ask if it's something they'd be interested in getting involved with. We also rely heavily on financial donations to cover running costs, so, if you're able, donating via our website is super helpful!
Part of the reason we decided to look for bulk donations, is because so many charities already exist for individuals to donate to. While we do accept brand new individual donations, if you have individual second-hand donations, I'd suggest getting in touch with your local refugee centre, clothing bank, or posting in the Facebook mutual aid group for migrants.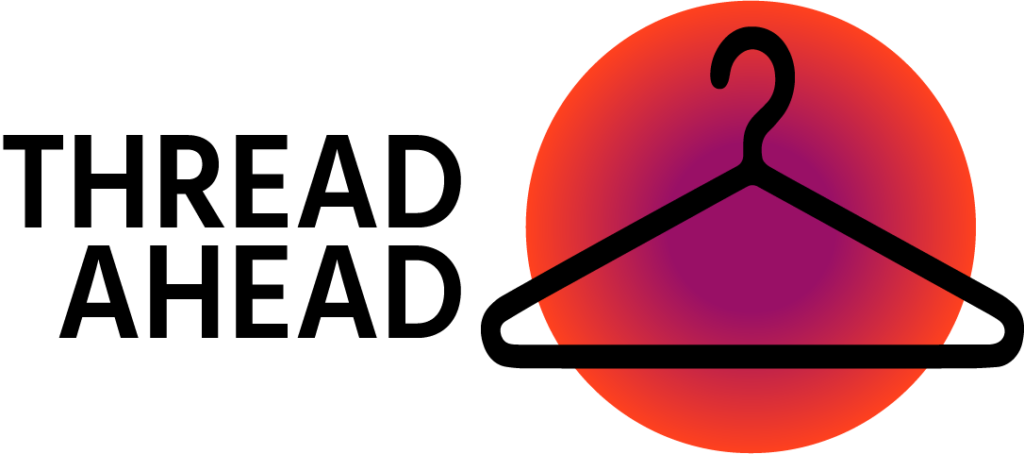 What response do you experience from your corporate partners? Are clothing companies keen to give away their excess items to a good cause?
Everyone has been really positive and supportive of what we are doing, which is amazing! We saw a window of opportunity because the pressure is on for brands to be actively working towards more sustainable practices. We offer them a viable and easy way to reduce their waste and contribute to a good cause.
What about the public sector? Are there any organisations or institutions that are collaborating with you, or planning on doing so? Do you get any support from the local government?
We don't have any support from the public sector or local government; at the moment we are working independently. We both work full time outside Thread Ahead, so it has been a bit of a whirlwind thus far! While we have had chats with some other great charity organisations, looking for funding and proactively collaborating with others are both things on our to-do list once our first event is done.
Can you be selective about which brands you work with? Do you have any criteria for finding partners?
We tend to approach brands which share a similar ethos to us, but we don't have set criteria for who we work with. That said, it is important to us that they are working towards sustainable and ethical working practices internally, beyond just supporting Thread Ahead.
What are your plans for the future? Do you plan to provide different types of services/goods to asylum seekers in the future, or expand to other cities in the UK?
The sky's the limit really! We aren't closing any doors at the moment – we will be guided by the service users as to what they would like to see from us. We would love to offer these events all over the UK and expand the services we provide. For now, we're starting small as we find our feet.
It's important to us that our events are of high quality, because we centre enabling a dignified 'shopping' experience in our spaces.
To make sure this happens, we don't want to rush into anything before we're properly prepared.
In 2019, 53% of individuals seeking asylum in the UK were men, while only 24% were women. Is this imbalance also present in your audience? (We understand that this might be hard to say before your first event, but we'd be curious if you have any insight on gender imbalances/inequality with regards to asylum seekers)
It is a bit difficult to say – we are well aware of that proportional difference, but we are also aware that other organisations who provide clothing to refugees and asylum seekers have a really positive response from the women they work with. We will probably be able to give a better answer to this by next week! In the meantime, we have been sourcing a balanced range of clothes which are men's, women's and gender-neutral.
Do you think your target community could be hesitant to access your services in fear of immigration agencies taking advantage of public events?
We understand how vulnerable people with precarious immigration status are under the current government. It is for this reason that we are absolutely committed to never share any of our visitors' information with the Home Office or third parties. We are hoping that confidence in our events will grow with time as people come to feel comfortable and safe in our spaces.
Follow Thread Ahead on Instagram and on Facebook to find out more about this wonderful initiative. Find out more about their first event (to be held on 24 September) here.
Interview by Bori Tóth.