Around this time last year, I wrote about how I was somewhat struggling with the new year bombardment of nudges to create a 'new me' with a brand new set of goals / intentions / resolutions to hit by year-end. While I buy into the importance of taking care of oneself and thinking about what we want from life, I'm not fully sold on creating an arbitrary list of activities and intended outcomes related to these – and yet I worry feeling that way makes me lazy. And of course, dealing with the label of laziness is a struggle in itself (as a Lazy Women reader, I'm sure you know what I mean).
But what if we leaned into that a little bit more, and explored how laziness can actually help us become more productive, or improve our efforts to become our best self – however intentional or accidental that may be?
I'm not saying we shouldn't be ambitious. I'm not saying we shouldn't work towards a promotion, dive into a side hustle, or get through all 100 books on the to-be-read pile at record speed. But something I've been thinking about recently, coming into 2023, is how choosing to focus on fewer things can help us get more done – especially things we actually want to do.
Dreaming my way into the new year
Over the holidays – which I consider to be a sacred time, taking at least two weeks off work to fully enjoy festivities and also rest and reflect on the year just gone – I carved out time to work through a Goodbye 2022, Hello 2023 journal, created by life coach Selina Barker. While I'd listened to her podcast previously, and felt intrigued about Selina's notion of "designing a life you love" this was the first time I had done the journal myself, and found it a pretty thought-provoking activity. Through a variety of prompts on pretty pink pages, the journal encourages the reader-writer to reflect on key elements of 2022, what we considered successes, difficult times etc., and also think about our dream life and all that would entail – from the mundane tasks to the luxury holidays. The concept is similar to that of the YearCompass, a free-to-download workbook designed to get you thinking about some of these key topics.
The journal then invites us to take the steps towards thinking about the good parts, the ongoing projects, which we want to bring over from 2022, and how to start working towards our dream life in 2023. What are the small things we could implement, add to our weekly routine, and research more information about, that can help us get to where we want to be – which shouldn't be anything other than our dream life.
In this dream life, maybe you work for yourself. Maybe you don't work at all.
Maybe you live a nomadic lifestyle. Maybe you live next door to your parents and enjoy getting to spend time with them every day. What I'm getting at here is that making the most of the fresh start that January brings is about thinking, and being true to, what it really means for you.
Re-assessing my to-do list
I am a 'list person'. Always have been, always will be. But following my delve into the aforementioned journal, this year I'm breaking those lists down a bit more. Instead of committing myself to do an array of things from January that I will stick to and/or have achieved by December, I'm thinking what do I want to do this quarter? How do I want to spend my time in the next three months, and what activities are going to help me feel fulfilled and nourished? What excites me? And recognising that those could change as the year develops – preparing fresh salads is much more appealing in a warm June compared to a dark and dreary January.
I could say I really want to travel, tick off more cities on my must-visit list. On one hand, spending winter in sunnier climes sounds idyllic, but it isn't actually what I want. I know my summer is going to be pretty busy with travel plans for weddings, family trips, and other celebrations, so to settle into the year I'm very happy to be a homebird.
I could say I want to watch all the 2023 Oscar-nominated movies, for the sake of being au fait with the zeitgeist. But I know I'd rather spend those two hours a film would take up, even if I'd find it enjoyable, working through my extensive to-be-read pile, because reading brings me a sense of peace, and fulfilment, like nothing else does. No offence, Avatar.
I could say I want to cook more often, and more healthily, using good quality fresh ingredients. And actually, this is something on my list for this year, this quarter, but I'm learning to be flexible about it – and yes, be lazy. If there's an evening I want to do something else that's important to me, such as reading, or writing, or maybe even cleaning my flat, cooking something delicious and healthy from scratch might have to be the thing that slips, replaced by a pizza delivery which buys me time to do other activities.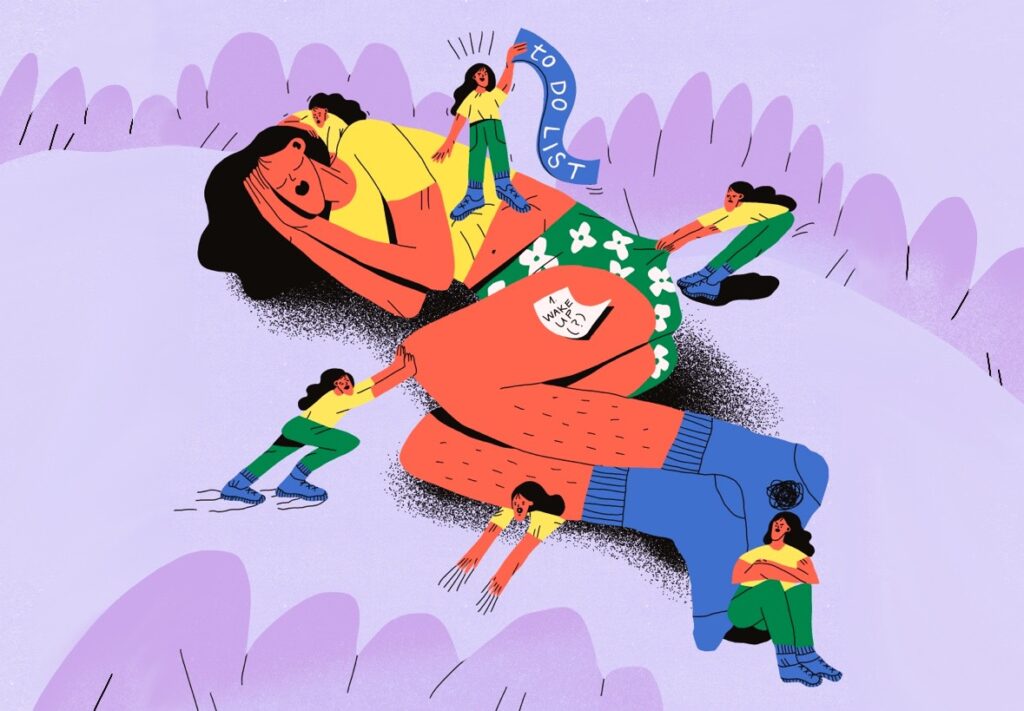 Learning from the experts
Sometimes these trade-offs will have to be made, I think if we're ever to be productive in a way that serves us well. This is an idea highlighted by Oliver Burkeman's 4,000 weeks book, which encourages readers to recognise and make the most of our finite lives. I re-read this at the start of 2023, taking copious notes to remind myself how and why to make the most of this life we have – doing things we want to do. And if those trade-offs signify laziness, then so be it.
Imagine how it would feel to only include activities and plans on your to-do list, should you choose to write one, that contributed to you living a life you love, rather than draining your energy – so perhaps not spending seven days a week in the gym after an already long day at work. Or saying no to those unexciting social plans and instead focusing on your growth by taking the online course you really want to do. Or just giving up things that take up unnecessary time and space in your life, such as overthinking the choice between a green juice and your favourite coffee order – the occasional caramel latte won't drastically reduce your 4,000 weeks.
And when you're thinking about this life, what you want and how to get there, get lazy, get quiet, in order to get into the right mindset for such big-picture thinking.
Currently making its way around the Lazy Women team is The Lazy Report, recently published by It's Nice That, which "argues for the acceptance of a 'lazy period' as part of any creative exercise". I have come to realise however that I'm very rarely solely with my own thoughts.
My mind is often filled with work, my ears with a podcast, or my hands with a book. But, as my partner recently suggested, as he watched me poring over three different notebooks at once (yes, I do take lists to the extreme) it might not be a bad idea to just sit and do nothing at times, seeing where my thoughts are, what's organically on my mind, see what inspiration it draws on. As The Lazy Report suggests, laziness, especially when thinking about creativity, could open up "new paths for ingenuity, but we'll never know unless we sit back and relax." While the notion of sitting and doing nothing still feels like the epitome of unproductiveness to me, my partner, on the other hand, has no trouble with it at all, having such 'sessions' several times a week. I won't delve deep into feminist theory here, but I'll let you draw your own conclusions from this observation…
The bigger picture
And it's not only about thinking what you want to do, but how you want to do it. Consider what pressures or expectations are influencing your goals and decision-making around these. This is something that often impacts our professional outlook – feeling familial pressure to be the best at school, seeing former study-buddies 'overtake' us on the corporate ladder. But is that a ladder you actually want to climb? And even if you do, is rushing up those steps how you really want to reach the top, or would you rather take the climb a bit slower and enjoy the view (i.e. life) as you go?
As Lazy Napsu has previously written, "only compare yourself to yourself". When I first read this piece, I resonated so much with Napsu's age-related panic around success. I'm already a few years older, and although I have made it onto a 30under30 list (albeit not Forbes!) I still feel, as I approach 30, time is running out for me to succeed in a professional context, in the ways that I want. Deliver the impact I want to see. Spark the change I want to be responsible for.
Unlike a Deliveroo order, an instant-buy online shop, not everything that brings us joy can be immediate, and it's rare to have all we want all at once.
I'm not here to tell you that you can't have it all. But I am suggesting that you can't have it all, all of the time. And just because you don't 'reach' something by a certain age – 30 or otherwise – it doesn't mean you never will. I don't think Ruth Bader Ginsburg imagined being an octogenarian icon upon graduating from law school.
To the drawing board
So, when thinking about your approach to resolutions, or however you choose to frame your intentions and plans for 2023, think about only focusing on the things that really matter to you (a recent Everygirl podcast episode on "setting goals you'll actually keep" might also help). Then even within that list, perhaps more limited than you're used to, reflect on how the realities of life, and the limits, as well as possibilities, of the 24-hour day, will impact what's achievable, how and when, and don't be afraid to lean into laziness as you cut yourself a bit of slack.
For 21st-century feminists, accepting the benefits of laziness might not come easy, but just remember that even if you're still driven to achieve, to be your best self, this approach is intended to help you do just that. Whereas a year ago I was looking for a balance between productivity and laziness, I think now I'm realising that these concepts actually feed into each other, and the weight we place on each may need to shift from time to time, but in order to be successful, in any sense of the word, we need to keep a hold of both.
Written by Lauren Powell. Read her most recent pieces here!
Illustrated by Eszti Balázs (@st.creates) and Dorottya Juhász (@letdorabe).