Perhaps it is because I am spending too much time working from home alone in an overly hot city apartment but I cannot stop singing. My poor neighbours have to endure my out of tune screeching when I am writing emails, showering, cleaning, cooking (i.e. reheating yesterday's takeaway) and generally everything I find myself doing while enjoying my newfound freedom of living entirely by myself for the first time in my life. More specifically, my affection for annoying my neighbours has manifested itself into an obsession with belting out sad teenage girl songs from Olivia Rodrigo's newly released album 'Sour'.
Many praises have been written about 'Sour', whose all 10 songs charted on the Billboard Hot 100 and which continues to be the pop phenomenon of summer 2021.
At first, I was sceptical about it. Maybe because Rodrigo's most popular song 'Driver's License' was born as a Tiktok trend and I try to stay away from that as it sucks me in too deep into a procrastination sinkhole. But after listening to the song a billion times on repeat, 17-year-old Olivia Rodrigo has got to me. Now, I am a 25-year-old semi-professional woman have no shame in screaming 'where's my fucking teenage dream' as I do my dishes after lunch.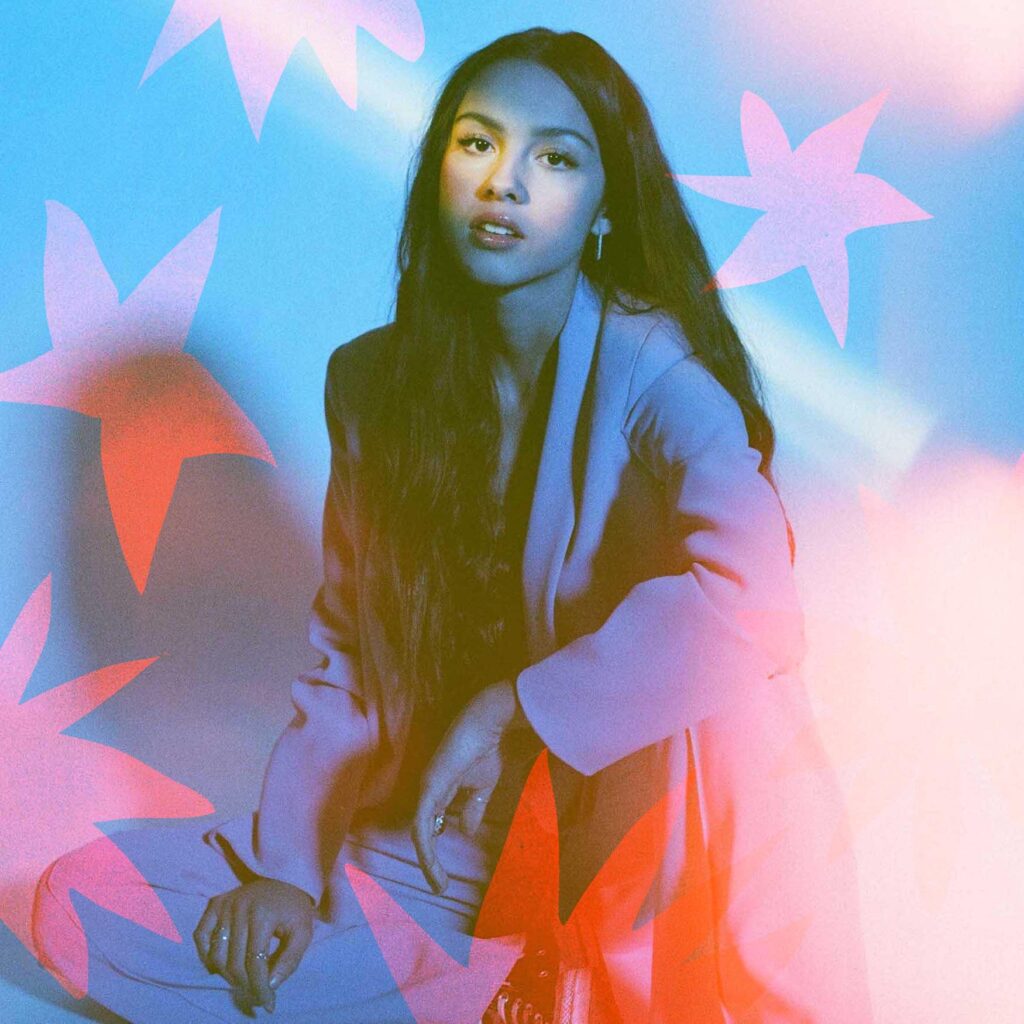 Olivia Rodrigo, doodles by @letdorabe
"Hell is a Teenage Girl"
Rodrigo's rise to fame has sparked a conversation about the appeal of teenage girls' heartaches to an older generation. It is true, that 'Sour' is definitely a classic break-up album, in line with the Taylor Swift style of blasting your ex on Spotify (Rodrigo herself is a self-proclaimed 'Swiftie' and credits Taylor writing credits for two of the songs on the album). But unlike Taylor Swift, Olivia Rodrigo has captured more than just the classic 'I hate all boys' teenage break-up album.
As The Cut's B.A. Parker says: "Olivia's songs are categorically teen and earnest, sure. But they also cut deep down into something old and pronounced that still stings…I still have all the big feelings I had at 17, but I can only micro-dose them every once in a while. It's just nice to be reminded by Olivia that those feelings are still there and they're valid. "
Olivia's songs hark back to the feeling of teenage nostalgia ever so present in the life of mid-twenty-year-olds still trying to figure things out in the adult world.
These years, however good or bad they may have been for each of us, still hold an important place in our memory and in pop culture (just think of all the American high school TV shows and movies). This is because as teenagers, we are experiencing adult emotions such as loss, heartbreak and insecurities for the first time. As these feelings coincide with our childish innocence the emotions we experience are more intense, more painful and also very honest.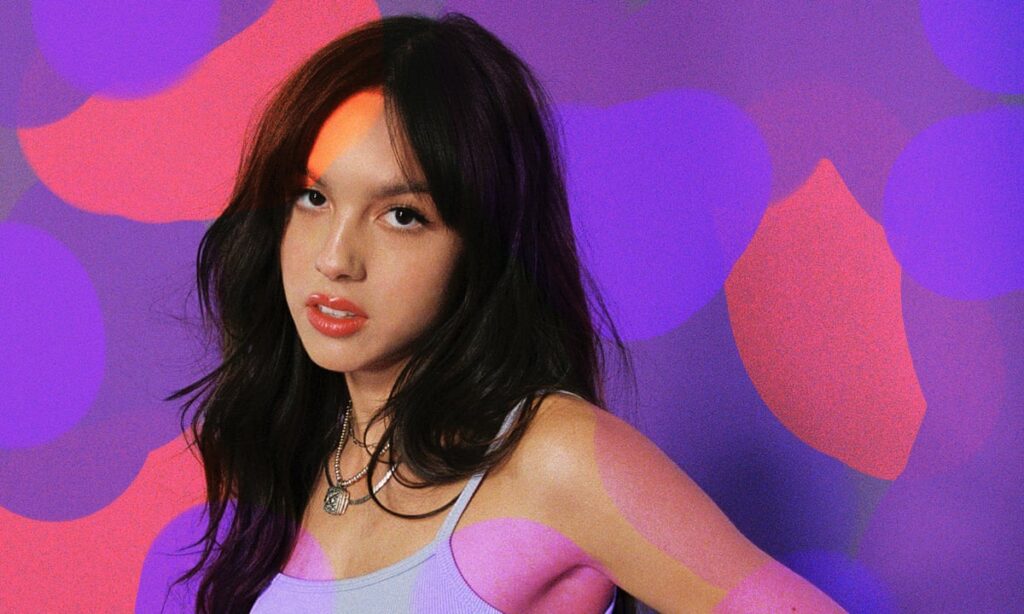 Olivia Rodrigo, doodles by @letdorabe
Honesty is the Best Policy
Iris Murdoch, in the Paris Review 1990 Art of Fiction interview says: "Great art is connected with courage and truthfulness. There is a conception of trust, a lack of illusion, an ability to overcome selfish obsession, which goes with good art, and the artist has got to have that particular sort of moral stamina."
Young women taking up space to publicly exclaim their new and intense teenage emotions from their bedrooms is honest and courageous.
When Olivia screams in her opening song 'Brutal': "I'm not cool and I'm not smart and I can't even parallel park"; she displays a relatable authenticity often lacking in glamorised pop music of today. This also remains relevant for me as a 25-year-old, as I still don't feel cool or smart and I still cannot parallel park.
The lyrics in Rodrigo's songs are reminiscent of the art I consumed growing up, for example of the painful specificity also present in former teenage Lorde's songs, (e.g. calling out an ex in break-up anthem 'Green Light': "She thinks you love the beach, you're such a damn liar"). It is the same honesty I also admired in teenage blogger Tavi Gevinson's Rookie magazine when I was younger and the internet opened up new worlds to me, where teenage girls were given a platform to air their big emotions.
The times of bedroom bloggers are over, having been replaced with ten-second TikTok videos. However, the continuous glamorisation of teenage years lives on in social media and is perpetuated by shows such as Euphoria and newly rebooted Gossip Girl (where, unrealistically, all teenage girls look like hot 30-year-olds, have great sex and a clear identity of who they are). The immense popularity of Rodrigo's honest recordings of teenage girl 'feels' shows that this Generation Z is instead craving honesty.
In a world of extreme fakeness on social media, no longer are we fascinated by large machine engineered popstars singing to us about female empowerment.
Especially considering that Olivia Rodrigo is a 'Disney Star' (starring on Disney's programme High School Musical: The Musical: The Series, whose mere name is anxiety-inducing), unlike the classic Disney stars like Selena Gomez and Demi Lovato in the past who had to keep up a squeaky clean happy image, Rodrigo doesn't abide by that anymore and presents us with a more authentic picture of the inner life of a 17-year-old. The "I still fucking love you" line in Driver's License is the best moment of the song because it's how teenage girls actually speak. (In comparison, it took Taylor Swift until her album 'Folklore' at age 31 to drop the f-word).
Olivia Rodrigo has certainly tapped into the current teenage zeitgeist, and she is not the only successful artist to do so. The most popular Youtuber right now is Emma Chamberlain, a twenty-year-old girl living in L.A. who instead of showing off her influencer parties and clothes hauls, hangs around in sweats and burps in your face as she struggles with loneliness at home during the pandemic. Billie Eilish has also released a chilling new album documenting her growing up as a young woman in the music industry. Rodrigo is thus standing in a long line of teenage girls in 2021 who are unafraid of putting all their messy selves out there. And she does so with an extremely catchy, punk-infused and fun debut album.
This all goes to show that being a self-proclaimed 'sad girl' with big, embarrassing emotions never goes out of style. I invite you to join me in rediscovering your inner teenage girl and have a great end to a sad girl summer.
Written by Una Connolly. Check out her most recent pieces here!