In the right circumstances, cooking can be enjoyable – especially when it's not a duty or an expectation, but rather, a source of creativity and experimentation, a form of active rest (with your Lazy Women Podcast on in the background), or simply a fun evening activity that doesn't involve screens (!) to do together with your partner or friends while you wind down after a long day.
If you are someone who likes experimenting with new recipes, why not make the most out of the amazing seasonal produce as summer goes into full swing: tomatoes, cucumbers, zucchini, berries, melons, peaches, and so on. Whether you are at work, cooling off by a pool or by the sea in the summer heat, nothing tastes better than a homemade dish with fresh and preferably local fruit and vegetables.
Here are some of our absolute favourites.
---
1. Shakshuka, the One and Only
A popular dish found across the Mediterranean, Shakshuka is truly a summer dish. Full of vegetables, and easy to make, Shakshuka is typically ready in 40 minutes. It doesn't matter if you cook it for breakfast, lunch, or dinner—it fits everywhere. What I like the most about this dish is its versatility. There are many ways to prepare it, and if you have a good basic recipe, the possibilities are infinite. You can make it vegan, or vegetarian, and of course, you can add some meat as well, although that way it requires a bit more time and energy in the kitchen. I usually add eggplant to my shakshuka, but in the summertime, I like to use zucchini, also mushrooms and spinach are a good fit. The recipe I recommend is from an amazing blogger and cook, who also offers a few variations. Serve it with sourdough, flatbread, or with my favourite, naan.
Now I would like to share a basic recipe (source: Eden Eats) with some tweaks and tips.
You'll need:
3 tablespoons extra virgin olive oil – plus more to garnish
1 red onion – finely diced
1 bell pepper – finely diced
1 tsp paprika
¼ tsp smoked paprika
1/2 tsp cayenne (optional)
3 cloves garlic – finely chopped
6 tomatoes – finely chopped
6 eggs
1 cup sheeps milk feta – crumbled (can be replaced with vegan feta)
Fresh dill to garnish
Fresh bread – challah, sourdough or naan
(1 medium eggplant cut into 1,5 cm cubicles
1 medium zucchini 1,5 cm slices)
Optional: If you would like to make it vegan, you can use vegan feta and omit the eggs. Instead of eggs, eggplant, and zucchini are good alternatives, but of course, you can also combine the eggs and the vegetables together.
How to make it:
Heat up a large pan with 3 tablespoons extra virgin olive oil. Add in the chopped bell pepper, red onion and season with kosher salt and cracked black pepper. Saute for 5 minutes on medium-low heat.
Add the garlic, paprika, smoked paprika and cayenne. Saute for another couple of minutes to really release all those flavours.
Optional: Add the eggplant cubicles or the sliced zucchini and saute them, until they are soft (10-15 minutes, the eggplant usually requires more time).
Add the tomatoes and season well with salt and black pepper. Cover the pan with a lid on medium-low heat to let it cook down and turn into a sauce for around 15-20 minutes, stirring regularly so it doesn't stick to the bottom.
Once it turns into a sauce (the consistency is like tomato sauce) I like to uncover it and turn up the heat to let it reduce and thicken a bit. I find it clings to the eggs better this way when they are poaching. Check for seasoning before adding in the eggs to make sure it is exactly where you want it to be.
Make 6 wells in the sauce and add in your eggs. Season the eggs a bit with salt and pepper and then sprinkle the feta all over. Cover with a lid and turn the heat up to medium-high. Cook covered for 3-5 minutes depending on how you like your eggs.
Remove the lid and garnish with a lot of fresh dill and drizzle extra virgin olive oil. Serve directly from the pan with fresh bread and enjoy!

2. Not your Average Basque Cheesecake
This blueberry cheesecake is everything you could wish for this summer. I regularly bake this cake, as it is super easy to make, super delicious, and is done in an hour. The cake has become a summer tradition in my family, due to how good and easy it is to bake. Actually, the cake is not the original Basque cheesecake—the creator of the recipe has changed a few things, but surely for the better. The secret to achieving the 'burnt' brown exterior found in Basque cheesecake is to bake the cake at a higher temperature than a traditional cheesecake. You can use frozen blueberries as well; just make sure to defrost them before baking and pat them dry to avoid excess moisture.
You will need:
1 sheet frozen puff pastry, thawed

225g cream cheese, at room temperature (you can use mascarpone instead)

3/4 cup granulated sugar (150 g)

3 large eggs, at room temperature

3/4 cup heavy cream (180 ml)
1 teaspoon vanilla extract
1/2 teaspoon salt
3 tablespoons all-purpose flour

2 cups fresh blueberries (around 250-300g)

granulated sugar and confectionerś sugar, for dusting (optional)
How to make it:
Place a rack in the middle of the oven. Preheat the oven to 200 degrees Celsius. Grease a 22-cm spring-form pan and line the bottom with parchment paper.
Gently roll the puff pastry out on a clean surface to half centimetre thickness. Press the pastry inside the pan and up the sides of the pan. It is OK if the pastry does not go all the way up the pan (see the above photos). Transfer to the fridge and chill while you prepare the batter.
In a medium-sized mixing bowl, beat together the cream cheese and sugar on medium speed, scraping down the sides of the bowl until very smooth and creamy, about 2 minutes. Add the eggs, 1 at a time until the eggs are fully incorporated. Scrape down the sides of the bowl, then reduce the mixer speed to medium-low. Add cream, vanilla, and salt, and beat until combined about 30 seconds.
Sift the flour into the batter, then beat again to combine, about 30 seconds. Pour the batter into the prepared pastry-lined pan. Gently sprinkle the blueberries over the batter, some will sink. Gently fold the corners of the pastry over the berries. Sprinkle the top of the cake with 1-2 tablespoons granulated sugar.


Transfer to the oven and bake for 55-65 minutes, until deeply golden brown on top and still very jiggly in the centre. Let the cake cool for 5 minutes, then unmold. Let cool completely. Slice into wedges and serve at room temperature or chilled. I like room temp best.
Original recipe from Half Baked Harvest.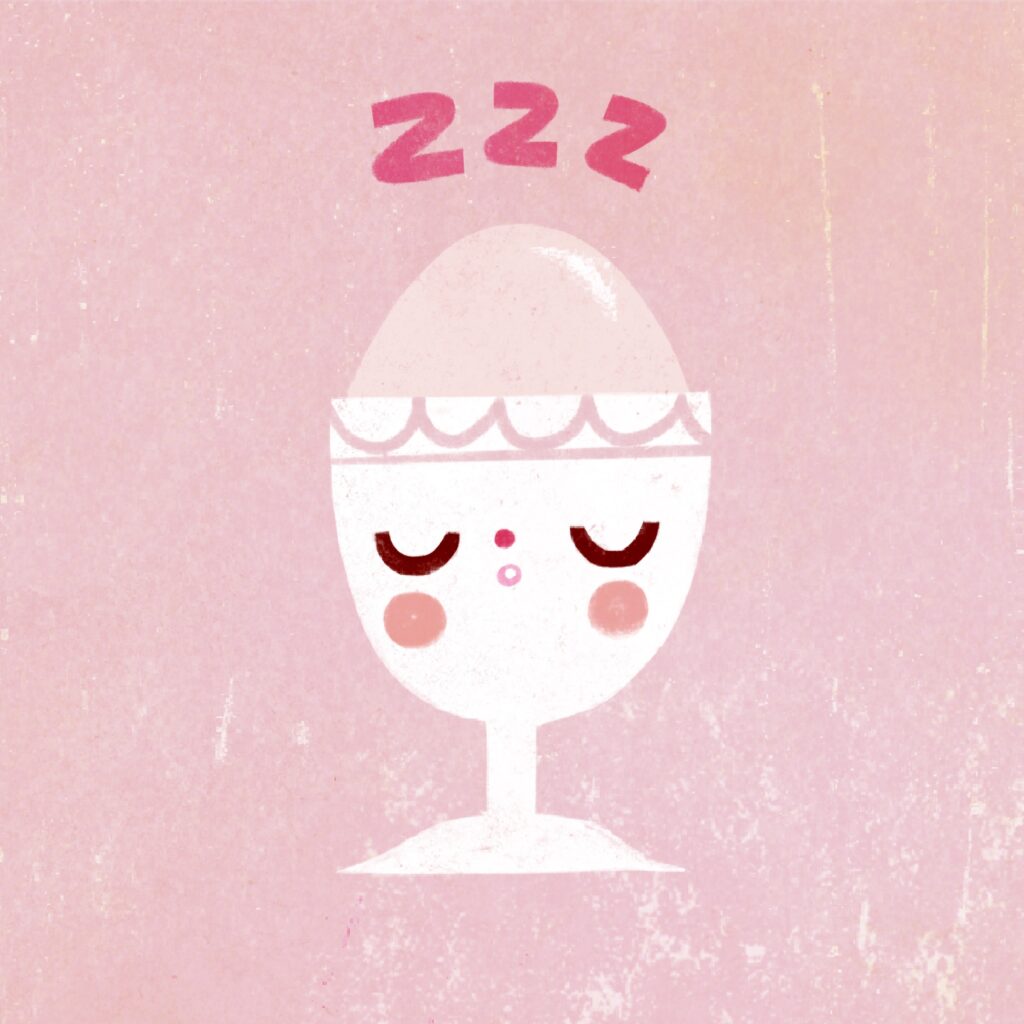 3. "Take Me to Italy" Pasta with Anchovy Butter
Italy is a very popular holiday destination in the summertime, not just because of its breathtaking beaches and cities but also because of the exquisite Italian food. So here's a spaghetti recipe that will certainly make you feel like you're in Italy. This is my all-time favourite Italian pasta recipe, although it does not use tomato sauce. Nevertheless, the flavours are so Italian. Also, these simple kinds of pasta have become quite trendy lately and would make for a lovely summer picture for your social media feed.
You'll need:
1 pound thick spaghetti
Salt
4 oz (1 stick) unsalted butter
6 cloves garlic, minced
4-6 Calabrian chilis, minced
6-8 anchovy fillets
1/4 cup finely grated pecorino romano, plus more for serving
1 lemon, zested and juiced
1/4 cup each chopped fresh dill and parsley
Extra virgin olive oil and freshly ground black pepper, for serving
How to make it:
Bring a shallow amount of water to a boil over high heat. Season with a touch of salt (not as much as you normally would for pasta as we are using less water here!)*
Drop the pasta into the boiling water and stir.
While the pasta cooks, melt the butter in a large skillet over medium-low heat.
Add the garlic and cook for about 30 seconds.
Add the Calabrian chilis and anchovies and cook, stirring, until the anchovies melt into the butter. Add in a couple of splashes of pasta water to create a sauce and to stop the garlic and anchovies from cooking further.
Once the pasta is just a touch under al dente, add it to the pan with the butter along with another spoonful or two of pasta water.
Continue to cook the pasta in the butter sauce, stirring constantly until the pasta is al dente and a silky creamy sauce is created. Add more pasta water, if the sauce is too dense. (Should have a similar consistency as carbonara.)
Stir in the cheese and, if needed, add more pasta water.
Stir in the lemon zest and juice. Season to taste with salt.
Stir in the herbs.
Serve topped with more pecorino, olive oil, and black pepper.
*I would make sure to prep all the ingredients before starting cooking, as this dish comes together very quickly!
**I use less water to create very starchy pasta water that helps create a nice glossy butter sauce.
Inspired by Café Hailee's video.

4. Pesto with a Twist
Pesto is so versatile, and having one or two portions at home is quite handy. You can use it on pasta, salad dressing, or just spread it on bread and eat it with fresh tomatoes. It's perfect anyways. original pesto is made from basil, but as spinach is more available and cheaper I am recommending this recipe instead.
You'll need:
150g spinach
1 bunch of parsley
50g Parmesan cheese
2 handfuls of walnuts
3 cloves of garlic
100-200ml olive oil
Salt and pepper
How to make it:
Bring a large pot of water to a boil. Wash the spinach, cook it for 2-3 minutes, then drain it.
In a blender or mixer, add the spinach, parsley, and garlic and combine together. Gradually add the olive oil to the mixture, and blend until fully combined. The mixture should be thick and have a batter-like texture.
Toast the walnuts in a skillet for 2 to 5 minutes and chop them into small pieces. Be careful, walnuts can burn quite easily.
Season the mixture with salt and pepper, mix in the toasted walnuts and Parmesan cheese, and that's it – your pesto is ready.
Put the pesto in small portions in food containers or jars. You can keep the pesto in the fridge for 2-3 days. If you don't want to use it all at once, you can freeze the pesto and use it later.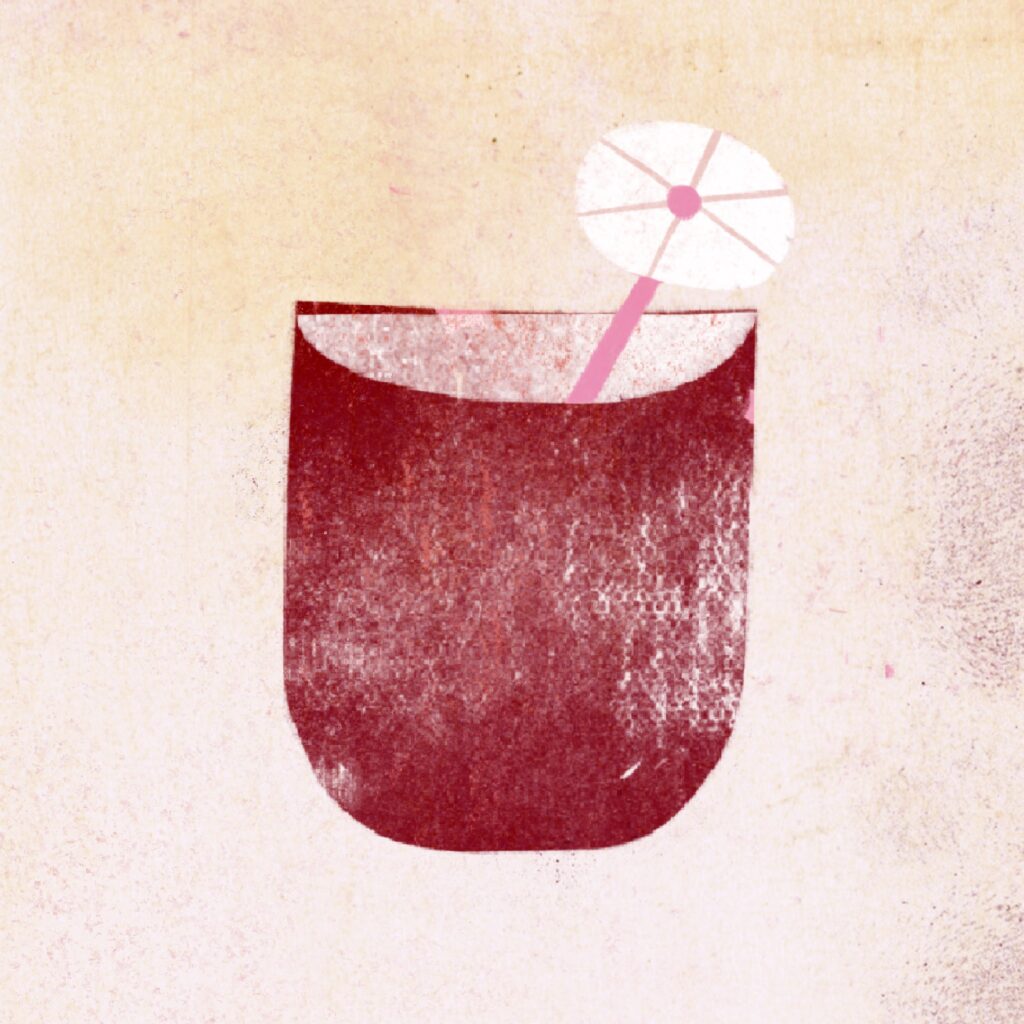 5. The Paris Mule
Summer screams for cocktails. For those vacation vibes, here's a recipe for a Moscow Mule with a tropical twist. It's refreshing, fruity, and delicious.
Tip: This cocktail can be easily made as a mocktail; just skip the vodka and there you have it.
You'll need:
Vodka (Preferably good quality, I like to use Grey Goose or Absolut.)
Ginger beer (Fever Tree or Schweppes work the best)
Lime (or lemon)
Fresh passion fruit
Optional: passion fruit juice
Ice
How to make it (1 cocktail):
Add some ice into a glass.
Start by pouring a shot of vodka.
Cut your passion fruit into quarters. Scoop out one-quarter into the vodka and mix well.
Cut your lime into 8 squares. Squeeze one square into your cup and drop it into your glass.
Fill 3/4 of the glass with ginger beer.
Pour in an equivalent amount of a shot of passion fruit juice (optional, but accentuates the passion fruit taste).
Finally, mix well, and enjoy!
Made one (or more) of these recipes? Send us a little picture and tell us which one you enjoyed the most on Instagram or by email.
---
Written by Lili Hák.
Lili Hák is a medical doctor and an enthusiastic cook based in Budapest. She is planning to become a child and adolescent psychiatrist and is interested in the mental health of women and girls. She likes sports, hiking, running and contemporary dance are her favourites, and she loves listening to techno.
Illustrated by Eszti Kondász.