Here's what I learnt from not dating for a year
Around this time last year, I was dealing with a ton of other things outside of dating and carried plenty of negative expectations about myself, which impacted on my dating experiences. It was time for a change. It was time I stopped wondering why all the people I fell for were not liking me the way I wanted them to: I had to start thinking about who actually deserves to stick around. Being single for that long was not necessarily a choice, it was what I needed in order to grow.
I read two books that opened my eyes during my self-reflective journey: What a Time to Be Alone and How To Get Over A Boy by author Chidera Eggerue. Both books cover a range of themes I will cover myself, but I would highly suggest reading them if you are planning on undertaking a similar process to mine. I will also quote Florence Given's Women Don't Owe You Pretty (read our review on it here!)
Here are my Seven Self-Empowering Commandments:
1. Having a partner or not doesn't define your self-worth
Being in a relationship should not define a woman's worth and should not be considered a character flaw in a woman anymore. Have you realized how early in conversations people ask if you have a partner? Have you noticed the unease that settles within seconds when you say that you are still single?
We are in 2020, and yet, we are still expected to follow the typical patriarchal agenda. As women, we are expected to get married and have kids by 35 max to fit society's norms.
'Acquiring' a partner reassures friends and family more than it should. This pressure that people around you put on you reinforces power imbalances in relationships. It also seems to objectify partners (from either perspectives, men, or women) as trophies to show around. Being taught these narratives through rom coms and tv shows as teens, we often rush ourselves in relationships due to a fear of not being "experienced enough". Women experience a lot of trauma because of the perceived "oddness" to not be dating as a young person. However, being single for a period of time allows individuals to find more energy to re-empower themselves, instead of feeling scared to be alone.
Tip: Today, ask yourself if the relationship you are in fulfils you or if you are just in it just because you don't want to be single.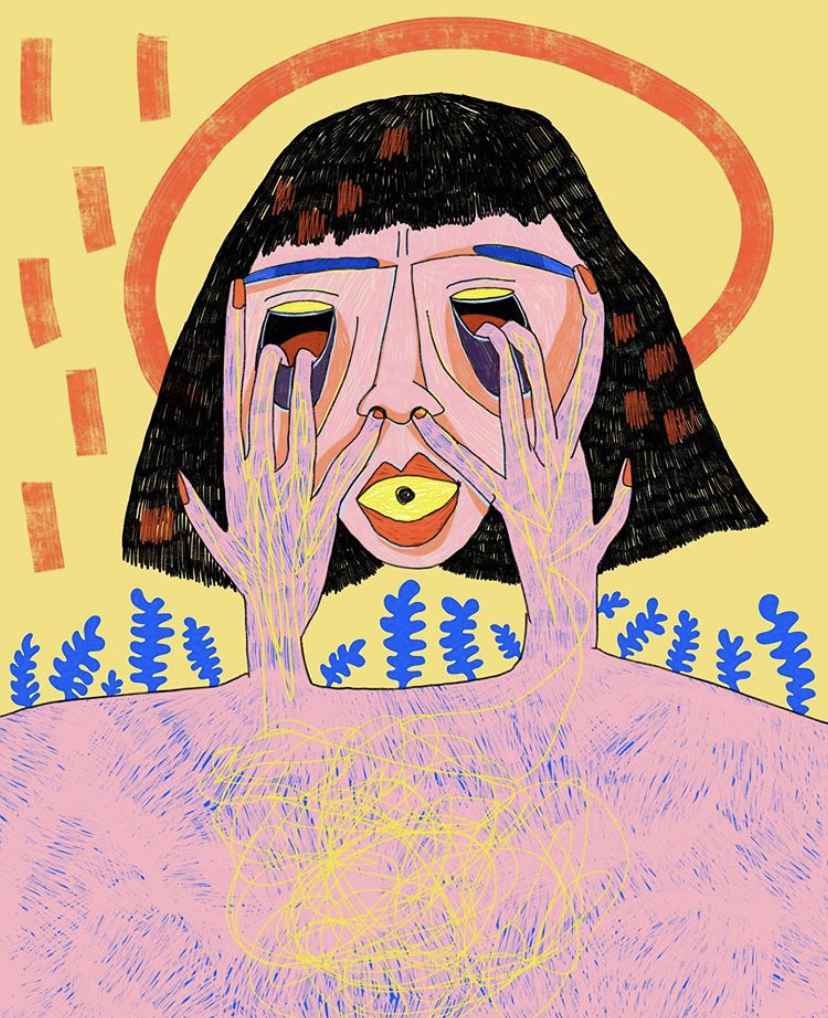 2. Learn to love yourself fully before loving anyone else
I used to always expect the people I fancied to like me a lot more than I could love myself. I can recall negative shifts in my dating experiences; I would always ask myself too many questions and obsess over 'mixed signals' instead of focusing on good memories. This unhealthy pattern would repeat over and over. It was time to break the cycle.
When single, you learn a lot about yourself without being influenced by how the person you want to date/are dating sees you. I stopped trying to change to be a better fit for someone else and worked on accepting that I was more than enough on my own, finally seeing the best of me with my own eyes. When looking for love, we spend too much energy trying to change to please others. People fixers or pleasers (I've been both), focus all their positive energies on other people and keep the negative energies they unconsciously suppress for themselves. You should always be kind for no particular reason, instead of giving and expecting something in return to feel whole.
Overall, so many people end up in codependent relationships because they expect their partner to fill the gap they have inside of them instead of giving themselves that self-love they deserve. The concept of 'other half' is wrong: dating should be an added bonus to your life, something that makes you feel more than whole: you shouldn't be feeling like you're only half of the cake when you ARE the entire cake. Your partner should be the cherry on top and not your only source of validation.
Tip: Find one short sentence that makes you feel empowered for the day and say it out loud before you start your day.
3. Keep your expectations high at all times
Once you love your own company and get to know yourself better, you'll be able to see more clearly what you want in someone else (that includes friends) and the things you don't. Learn from books, observe people around you and REFUSE to suffer and settle for something that is only slightly gratifying.
Also, we must stop romanticizing pain as a necessary step to learn lessons when dating; you should focus on seeing the red flags early on. Nonetheless, it is incredibly hard to get out of a bad situation when you've been manipulated or the person that you loved has changed, but alone time helps to raise your expectations, become more aware of what makes you unhappy and what you need to feel happier than you already are. If you have been in some sort of toxic relationship yourself, being alone might also help in figuring out how to spot these behaviours to avoid them for good.
Tip: Make a list of what you want and do not want. Change the list if it doesn't benefit you anymore after a while, and KEEP THESE EXPECTATIONS HIGH.
4. Be more honest with people around you
We all tend to avoid communication because we are scared to hurt people. I used to never speak up when I felt uncomfortable about a situation. I would bottle it up or talk about the issue with everyone but the person that was concerned. Being honest is liberating for you but also others. Sometimes, people can't see where they did wrong. It's an uncomfortable feeling when you're being told you're doing something that's not okay to your partner or friend, but honesty is fundamental to build trust in friendships and relationships. As soon as you learn how to let your feelings out, you will see a drastic improvement in your life and it will help you to communicate better.
Tip: After reading this, if you feel uncomfortable in any kind of relationship, try to write a message you would send to this one partner or friend in your notes, acknowledge whether the situation is worth your energy or not, and then decide whether to send it or not.
5. Keep on doing things that might feed patriarchal ideals if they make you happy
Some beauty practices, such as shaving, wearing makeup, getting your nails done, getting a boob job, weight loss or gain, often are responses to unrealistic societal standards of seduction and beauty. However, it is very rare that we do it to seduce, even though others expect that from us. Feeling pretty, however you define it, is empowering: do whatever you need to to be self-confident.
Today, it is still more accepted to be a "natural beauty" in society and so many beauty trends are not even attractive for patriarchal standards. Indeed, I think many beauty standards might originate from the patriarchy, but women very often defy and vary them to make them their own, to a certain extent. Thus, our beautifying techniques become some powerful weapons that actually often go against the standards set by men.
Do whatever makes you feel good, and don't feel ashamed because it might be in line with some patriarchal politics. Taking ownership of our bodies and owning whatever makes it feel more comfortable is feminist. This process of earning your self-confidence will be different for everyone, and that's what makes it beautiful.
Tip: Do not shame away from any self-care that you enjoy but feel "awful" about sometimes. I watch sexist rom coms, I love having my legs shaved, I spend a lot of money on my nails and hair but it makes me feel empowered so why shouldn't I?
6. Continue embracing your feelings
One time, I've been told that I was too intense, and to be fair, it really hurt. I started wondering if feeling as much as I did was a good thing.
As women, we've been told all of our lives not to say how we feel romantically; don't send that first message, don't be too keen, don't say I love you first, stop being too much. It often feels like a guy must be in control of an exchange of feelings, not you. It's wrong. Being in control of your own feelings is empowering and embracing your feelings is freeing.
Communicating your feelings demonstrates that you are in control of your life and emotions. It also shows that you care about what you are thinking, so being able to communicate the turmoil inside of you to others with words is a sign of immense strength. If people say you are too sensitive, they probably can't do it themselves and should admire you for it.
Tip: Make a diary where you take note of your feelings every day, this will help you to process these emotions on your own.
7. Acknowledge your occasional sadness about being single
The only thing I was angry about while being single was that I could not understand why I was so okay not having a partner, while desperately craving affection and attention. There were still times when I felt lonely and just the feeling itself angered me. I also felt jealous when observing guys or girls I had a crush on (that I chose not to act on) get with other people. These feelings are valid. Again, our society rejects feelings and they are not as normalized as they should be. Or as Eggerue says: 'If you're someone who, deep down, wants to be loved, do not feel ashamed. […] It makes us wholesome, alive and in touch with our emotions.'.
Tip: Allow yourself to feel the emotions that hurt you; accept that you might have feelings for someone, even if these feelings include sadness or disappointment. Don't let the times you feel lonely and insecure define you, but accept them as being part of your journey.
Overall, I am now ready to date again, and even if the journey towards self-love is arduous, having so much time to self reflect has truly been a blessing. You should follow these Seven Commandments not only if you are being single, but if you feel like you haven't loved yourself enough these days. Show yourself that indeed, you are enough.
Written by Gaby Ravet.
Gaby is a French creative who lived and studied in London for the past 5 years. She holds a degree in Liberal Arts from King's College London and a Masters in Events Management from Goldsmiths. She likes to write about feminism, socio-cultural movements and fan cultures (as a huge music fan). Her goal is to become a full-time photographer or creative director.
Illustrated by Lili Tóth and Dorottya Juhász.