There are only seven years left to reach the United Nation's Sustainable Development Goals, adopted by all United Nations states in 2015 as a guideline for reaching peace and prosperity for people and the planet. There has been a lot of progress in the past few years but when it comes to Gender Equality, the path ahead still seems rocky. This is a summary of some of the main roadblocks.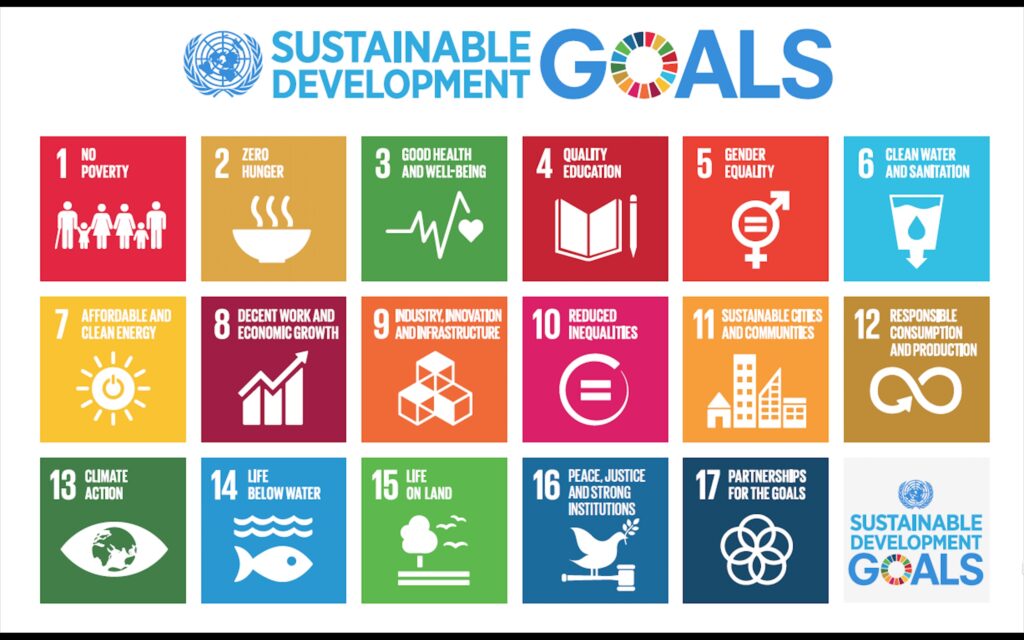 Sustainable Development Goals, Wikipedia Commons
The biggest hurdles to women's equality by 2030
1. Lack of women in leadership
Women take up only 27% of parliamentary seats, 36% of local government seats, and 28% of management positions, reducing their voices in the public debate.
2. Poverty and lack of economic opportunities
More than 340 million women and girls are projected to live in extreme poverty by 2030, with 8% of the global female population surviving on less than USD 2.15/day.  
3. Workplace discrimination and inequalities
Only 61 % of prime working-age women participate in the labour force, compared to 91% of men.
4. An imbalance in unpaid care work
By 2050, women will still be spending ca. 2.3 more hours per day on unpaid care work than men, limiting their participation in education, employment, and other opportunities.
5. Social norms and cultural practices
Despite improvements, harmful practices like child marriage and female genital mutilation persist, highlighting the need for behavioural changes and new legal frameworks.
6. Inadequate access to education and healthcare 
A staggering 110 million girls and young women may remain out of school by 2030, hindering their prospects of a better future.
7. Food insecurity
Almost 24% of women and girls are expected to experience moderate to severe food insecurity by 2030, leading to increased poverty rates and poor health.
8. Violence against women and girls
Annually, 245 million women and girls experience physical and/or sexual violence by an intimate partner, with older women facing higher rates of poverty and violence than older men.
9. Inadequate funding for gender equality initiatives
As little as 4% (!) of total bilateral aid is allocated to gender equality and women's empowerment, preventing thousands of projects from ever materialising or making a real difference. 
10. Legal barriers and poorly enforced legislation
67 countries lack laws prohibiting direct and indirect discrimination against women (not to mention the smear campaign against the Istanbul Convention currently ongoing in many c in many). Where such laws exist, effective implementation lags behind.
11. Lack of access to clean energy and sanitation
Around 341 million women and girls are expected to lack electricity by 2030, increasing poverty and posing a direct threat to women's health and safety.
With only seven years to achieve the 2030 targets, acting now is more important than ever.
Lazy Women and Sustainable Development Goals
Here at Lazy Women, we are also working hard to make Sustainable Development Goals a reality and make the world a nicer and more equitable place to live in. These are the three main areas where we are involved the most:
Support our work in our ongoing crowdfunding campaign and help us make a difference!
Written by Lucie Hunter.